We will be closed from Saturday, December 13 until January 4, 2015. We will re-open on Monday, January 5, 2015 at 11:00 AM.. We are traveling to Thailand for Christmas....We wish you a Merry Christmas and Happy New Year!!!


We are open on Monday - Friday from 11:00 am til 8:30 pm

We also offer free Wi-Fi access to our customers...just ask for the password
Welcome to Thai Chili, Lumberton's first and only Thai restaurant. We invite you to join us and try our Authentic Thai Cuisine. Each dish is prepared to your request using only fresh ingredients. Traditional Thai food is the highest quality of all Asian food & is widely know for its health benefits (Visit our Links page to see an articles discussing the health benefits of Thai food).
Each dish is always cooked to order, when you order, with very generous portions and an artful blending of the five major tastes: sweet, sour, salty, bitter and spicy.
Many customers have asked if all of our food is spicy hot and the answer is no. We will prepare any dish mild, medium, hot, or Thai hot as you desire. The quality of the taste will not change but will simply be prepared to your specific taste. Any dish we serve can be prepared vegetarian and we also offer gluten free items upon request.

We offer Daily Lunch specials Monday - Friday from 11:00 am til 2:30 pm for $6.79.
While our Daily Specials offer a variety of Thai & Chinese dishes to choose from you may also order from the menu but either way we will prepare your order to your specific desires. This is where the true taste of Thai comes out. We offer dine in or carry out at all times of the day.
Due to the vast majority of our customers ordering from the menu we are no longer offering the buffet.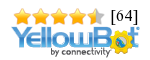 2101-D N Pine Street
Lumberton, NC 28358
(910) 739-3415
To order online go to our Home Page and click this button

Sawasdee (Hello welcome to) Thai Chili. Our warm atmosphere, attentive service, rich culture, and authentic Thai cuisine is what you can find in the contemporary establishment. We are committed to providing a premium experience each and every time you come through the door. Our friendly, knowledgeable staff is here to guide you through the journey of Thailand and its savory cuisine. Free wi-fi is available to our guest. We just ask that you check-in on Facebook to let others know you are visitng with us.
Hours
Sunday: Closed
Monday–Friday: 10:30am–8:30pm
Saturday: Closed